Divinity/Femininity
Skip to get tickets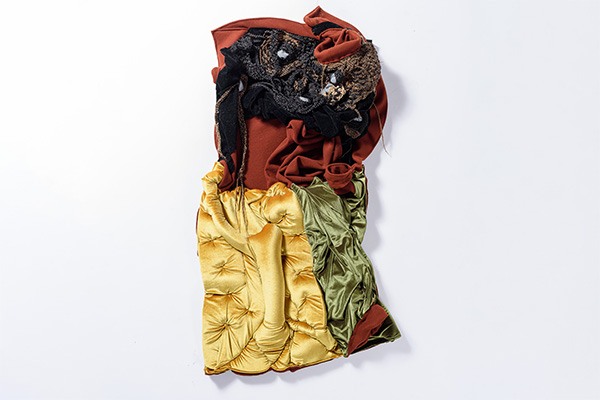 Divinity/Femininity
Fri, Aug 18 - Sun, Nov 19, 2023
Pittsburgh Cultural Trust
937 Liberty
Divinity/Femininity is the first US solo exhibition of the Zimbabwean contemporary artist, Akudzwe Elsie Chiwa whose multidisciplinary practice explores themes of migrant identity, femininity, and Afro-Feminisms. Chiwa's exhibition reimagines erased histories and explores the question "do we have the right to define the divine?"
Akudzwe Elsie Chiwa (b.1991 Zvishavane, Zimbabwe) (She/They/Them) is a conceptual and sculptural artist from Zvishavane, Zimbabwe. Through their evocative sculptural practice they reimagine erased histories of the Shona collective culture to honor their ancestors and deconstruct our current patriarchal caste system as a return to matriliny and femininity being the original construct power. Chiwa holds a BFA and MFA from the University of Cape Town and has exhibited their work throughout South Africa. Chiwa has been the recipient of the prestigious Simon Gerson Award, the Cecil Skotnes Scholarship, the McIver Award, and the Michaelis Prize, of the latter being the first artist of color to do so. They currently reside in Wilkinsburg, PA with their husband, Parker, and two dogs, Tucker and Ikarus. This is their first US solo exhibition.
Dominique Seneca (she/her/hers) is an independent curator and art historian born and raised in Pittsburgh, Pennsylvania. Her curatorial practice aims to challenge institutional hierarchies through contemporary art within a feminist lens.She earned her MA in Museum Studies from New York University and BA in Art History from Chatham University with a focus on performance art. She currently splits her time between New York City and Pittsburgh, PA with her two cats, Leo and Millie.
Divinity/Femininity is guest curated by Dominique Seneca and presented by the Pittsburgh Cultural Trust. Special thanks to Jesse Hulcher, project lead art handler.
Header Image:
Akudzwe Elsie Chiwa, Ndakuwona Mwanangu (I Have Seen You My Child), 2022, Velvet, felt synthetic hair fiber, reflective tape, memory foam, image courtesy the artist.
937 Liberty Ave




Pittsburgh

PA

15222